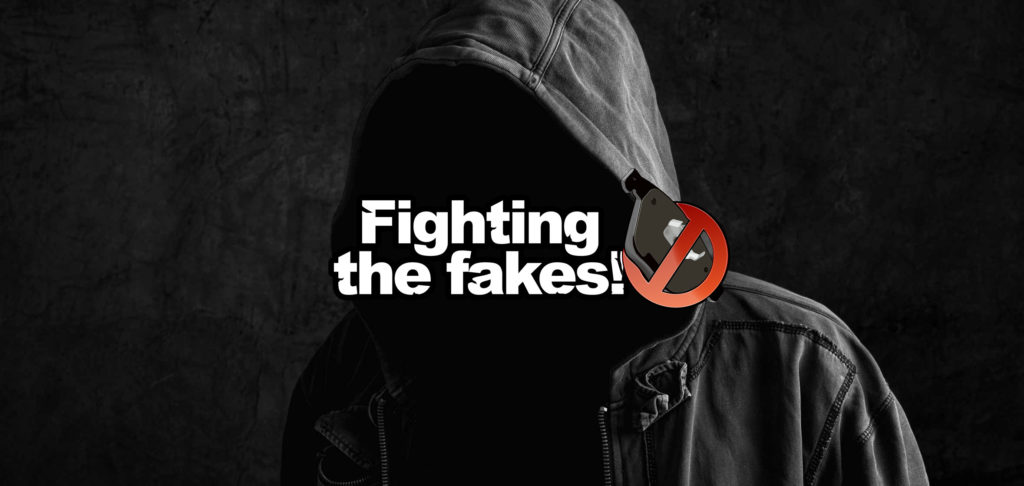 Fake brake parts are a very real thing. Some purchasers may be tempted to save money by purchasing cheap products online but they could be potentially dangerous fakes.
When your brake pads need changing, buy quality branded products. This helps guarantee high quality performance when you need it most – in an emergency situation. The "bargains" on the internet are often forgeries, offering very poor performance. Do not risk your own safety – the results could be fatal.
That's why, at TMD Friction, we invest more than € 30 million in research and development every year: to offer you a level of safety that exceeds the legal requirements.
At TMD Friction we also take firm steps against product piracy:
Wherever possible, TMD Friction uses forgery-proof packaging with a hologram seal..
Within the EU, TMD Friction supports customs authorities in identifying forgeries. Forgeries are confiscated.
As a rule, our products always follow the same shipping channels and supply chains. Deviations are immediately investigated.
TMD Friction works only together with exclusive dealership networks, ensuring a secure supply chain..
Unfortunately, product forgers are quick learners. Often, forgeries cannot be distinguished from the originals. That is why we have a few tips for garages and consumers.
Buy only from trusted partners.
Always buy branded quality products – in the interest of both your customers and your workshop.
Explain the risks associated with self-bought brake friction products to your customers. To be on the safe side, refuse their installation.
If you have any doubt that a product is genuine, call our service hotline. We will always be pleased to help you.
Buy brake pads and linings only from a trusted garage.
Let your garage advise you. Here you have professionals who can recommend the best product, for your own safety.
Always buy branded quality products. That's the only way of ensuring that you can fully trust your brake in extreme situations.
Don't be fooled by Internet bargains.
If you have any questions or doubts, all renowned manufacturers will be pleased to help you.
Do you think that the brake components that you bought are a forgery? We can help you check your parts for authenticity. Just call our service hotline.