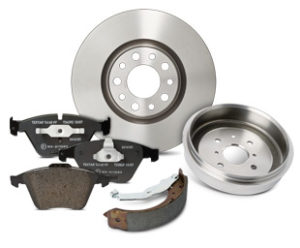 Parsian Tormoz under license of TMD Germany & Textar – the O.E. technology behind the brand
Textar brake pads are derived from 160 different formulations, some of these consisting of more than 20 different raw materials and each one carefully selected to meet the various requirements of a vehicle, its braking system, specific power, loads and braking characteristics.
TMD specifications demand an even higher testing standard than ECE R 90, the European test standard for replacement pads. This distinguishes Textar from its rivals and enables it to offer special value to automotive part suppliers and garages.